WHAT'S NEW FOR '22
LIVE MUSIC (INCLUDED W/ TICKET)
HUGE CARNIVAL
Wine Lounge
Art Installations
Kid Zone and Playspace
Bigger Carnival
Napa County Ag Exhibit
New Food & Vendors
Upgraded Parking
LIVESTOCK EXHIBITS
FUN FAIR FOOD
LOCALS LIVE PERFORMANCES
MAKERS MARKET
JR. LIVESTOCK AUCTION
CRAFTERS DEMOS
DJ DANCE PARTY
& MORE!+
The Return of the Red Barn!
Fair HoursAugust 11 thru 14, 2022
Thursday - Friday: 3PM -10pm
Saturday - Sunday: 1PM - 10PM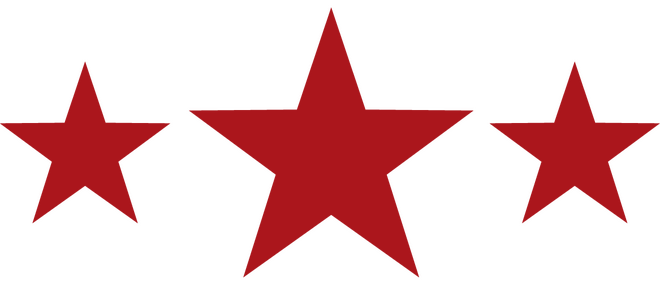 LIVE MUSIC!
included with admission!
On the plaza stage at 7:30 PM (Sunday 6:30)
Live At The Bandstand
THURSDAY:Bad Moon Rising: Tribute to CCR 3:00
Drive: A Tribute to the Cars 4:30
One of These Nights: Songs of the Eagles 6:00
Mike Furlong's Tribute to Tom Petty 7:30
Bad Miller: Bad Company / Steve Miller Tribute 9:00
FRIDAY: Gotcha Covered! 3:00 & 4:30
Chad Collins Tribute to Luke Bryan & Left of Centre 6:30
SATURDAY:Gotcha Covered! 1:30, 3:00 & 4:30
Flat Busted 6:30, 8:00 & 9:30
SUNDAY:Gotcha Covered! 1:00, 2:30 & 4:00
The Spazmatics 6:00 & 7:30
LOCALS LIVE STAGE!
THURSDAY
Nineteen Hand Horse 5:00FRIDAY
Dennis DeVilbiss Solo 3:00
Napa School of Music 7:00SATURDAY
Slow Fox Dance Hall 1:00
Image Dance Studio 1:00
Broken House 1:00
Rockbusters 1:00SUNDAY
Slow Fox Dance Hall 1:00
Pepperette Baton & Dance 1:30
Drive: Cars Tribute 3:30
Crush 29 6:00
RIDES
🎡 Century Wheel: 54" No single riders. 12+ to ride alone.
🎠 Carousel: None w/ adult. 42" alone.
⚡️ Groovy Bus: None w / adult. 36" - 52" alone.
💖Jumanji: 32" w/ adult. 36" alone
🎉 Tea Cups: 32" w/ adult / 42" alone
🎟 Paw Patrol: 32" min - 42" max
🏰 Magic Castle: 32" w/ adult. 36" alone
☀️ Pirates Revenge: 36" with adult / 42" alone.
✨ Fun Slide: 36" w/adult. No open toe shoes
🌟 Happy Swing: 36"
💗 Block City: 36". No opened toed shoes.
🐻 Cool Bears: 36" w/adult / 42" alone.
💥 Dizzy Dragons: 36" with adult / 42" alone.
🎪 Super Sonic: 36" min / 80" max
☄️ Ballistic Swing: 36" w/ adult / 42" alone.
🎃 Haunted House: 36" w/ adult / 42" alone.
🎢 Rally Racer: 36" min / 52" max.
🎈Balloon Fiesta: 36"
🚀 Astro Liner: 36"
🐉 Dragon Wagon: 36"
🐸 Frog Hopper: 36" not above 56"
🎊 Rampage: 42" w/ adult. 48" alone. No singles
🦅 Mad Birds: 42". No opened toed shoes
🎸Music Fest: 42". No single riders
🚗 Fender Bender: 42" w / adult. 48" alone
💫 Zero Gravity: 48"
🔥 Pharoah's Fury: 48"
💗 Cliff Hanger: 48"
🌊 Shockwave: 48"
🌪 Vertigo: 52" No opened toed shoes.
🤐 Zipper: 52" No single riders.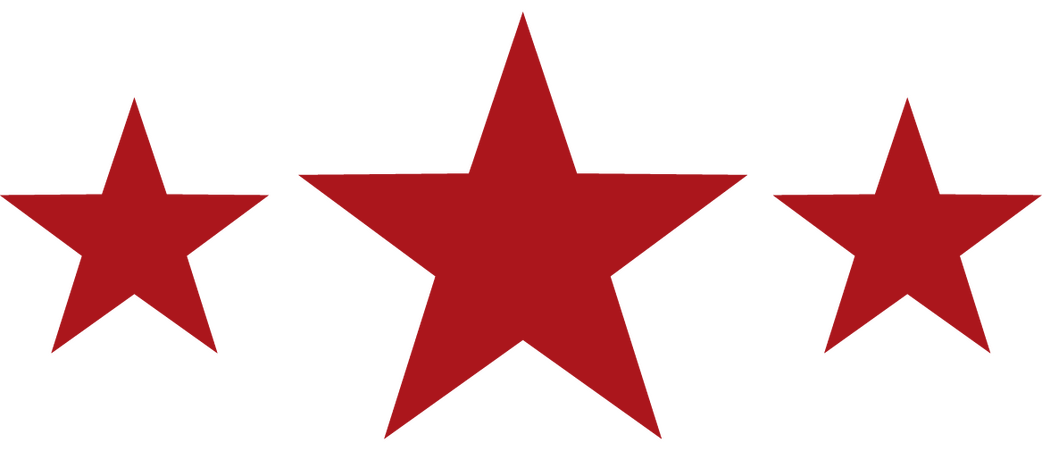 AG

+

ART

For 90 years artists, craftspeople, farmers and youth have entered competitions at the Annual Napa Town & Country Fair. Today, the spirit of competition is alive and strong in Napa County. Exhibitors of all ages are challenged to be creative.
AG ALLEYLearn about Agriculture in Napa County through Interactive exhibits and hands on demonstrationsLivestock Barns
Daily animal competitions and 4-H and FFA Activities.Don't miss the Junior Livestock Auction on Saturday.DOWNLOAD JR. LIVESTOCK RULES & INFORMATIONJr Livestock Info 2022 PDFLocal Rules PDFSmall Animale Guidebook & Schedule PDF
FAIR INFO
Thursday: Youth (6–12) and Seniors (60+) FREE
We hope you enjoy the Napa Town and Country Fair!This is where our community comes to gather, and we welcome you. We know that our guests will be respectful, courteous, and considerate. It is important that everyone feel safe and comfortable while enjoying the fair.Follow the rules. Be nice. Have fun!
GATE HOURS
Gates Open:
3:pm Thursday + Friday
1:pm Saturday + SundayGates Close:
Nightly at 9:30pm
Sunday 8:30pm
TICKETS
Advance Tickets
$10 Adults 12-59

$7 Seniors (60+)

$7 Youth (6-12)
Gate Tickets
$13 Adults 12-59

$10 Seniors + Juniors

5 and under FREE
Groups of 50 or more
Parking
$15 Preferred

$10 General Parking
Be Safe!
DO NOT enter the fair if you are Covid Positive or Have any COVID Symptoms. If you are sick, please stay home.

Wash your hands often, do not eat near livestock area.Use hand sanitizer often.

Wear a mask indoors.

Use good hygienic practices.

Follow directions on rides.

Ask questions if your don't know.

If you see something suspicious let Security know immediately.
All guest subject to searchFor the Safety of our Guests the following items are not allowed:
Pets, with the exception of service dogs

Knives, Guns, mace, clubs or any item determined to be a weapon by Fair security

Alcoholic beverages (none allowed through gate; beverages are available for purchase on the grounds)

Outside Food (homemade lunches or snacks are allowed)

Drugs, Narcotics or other illegal substances

Smoking or vaping in the Napa Valley Expo

Glass bottles or metal cans/containers (1 sealed bottle of water per person will be allowed)

Squirt guns or balloons (through the gate)

Bicycles, skateboards, scooters

Drones or remote-controlled surveillance devices

Chairs (Blankets are Ok for the Community Theater lawn area)

Ice chests

Advertising or Promotional materials, signs, posters that are not pre-approved by the Expo
Commercial ExhibitorsThank you for your interest in being a Commercial Exhibitor at the 2022 Napa Town and Country Fair. Please review these instructions carefully. This application is neither an offer nor a guarantee of space. If you have any questions regarding this application, please call the Napa Valley Expo Commercial & Concessions office and talk to Jill Johnson at (707) 253-4900 ext. 101 or send us an e-mail.We are always looking for companies with new product lines, popular markets, and the willingness to join us as "Partners" in making a professional and financially successful fair. Our standards are high as to the quality of our commercial booth set-ups and product lines, so it is in your best interest to send along photo's and references. Our four day fair brings in an average of 40,000 people.2022 COMMERCIAL VENDOR APPLICATION FORM (PDF)
CONSENT TO BE PHOTOGRAPHED
By entering the Napa Town and Country Fair, you are entering an area where photography, audio and video recording may occur.Your entry and presence on the event premises constitutes your consent to be photographed, filmed, and/or otherwise recorded and to the release, publication, exhibition, or reproduction of any and all recorded media of your appearance, voice, and name for any purpose whatsoever in perpetuity in connection with the Horizon Foundation and its initiatives, including, by way of example only, use on websites, in social media, news and advertising.By entering the event premises, you waive and release any claims you may have related to the use of recorded media of you at the event, including, without limitation, any right to inspect or approve the photo, video or audio recording of you, any claims for invasion of privacy, violation of the right of publicity, defamation, and copyright infringement or for any fees for use of such record media.You understand that all photography, filming and/or recording will be done in reliance on this consent. If you do not agree to the foregoing, please do not enter the event premises.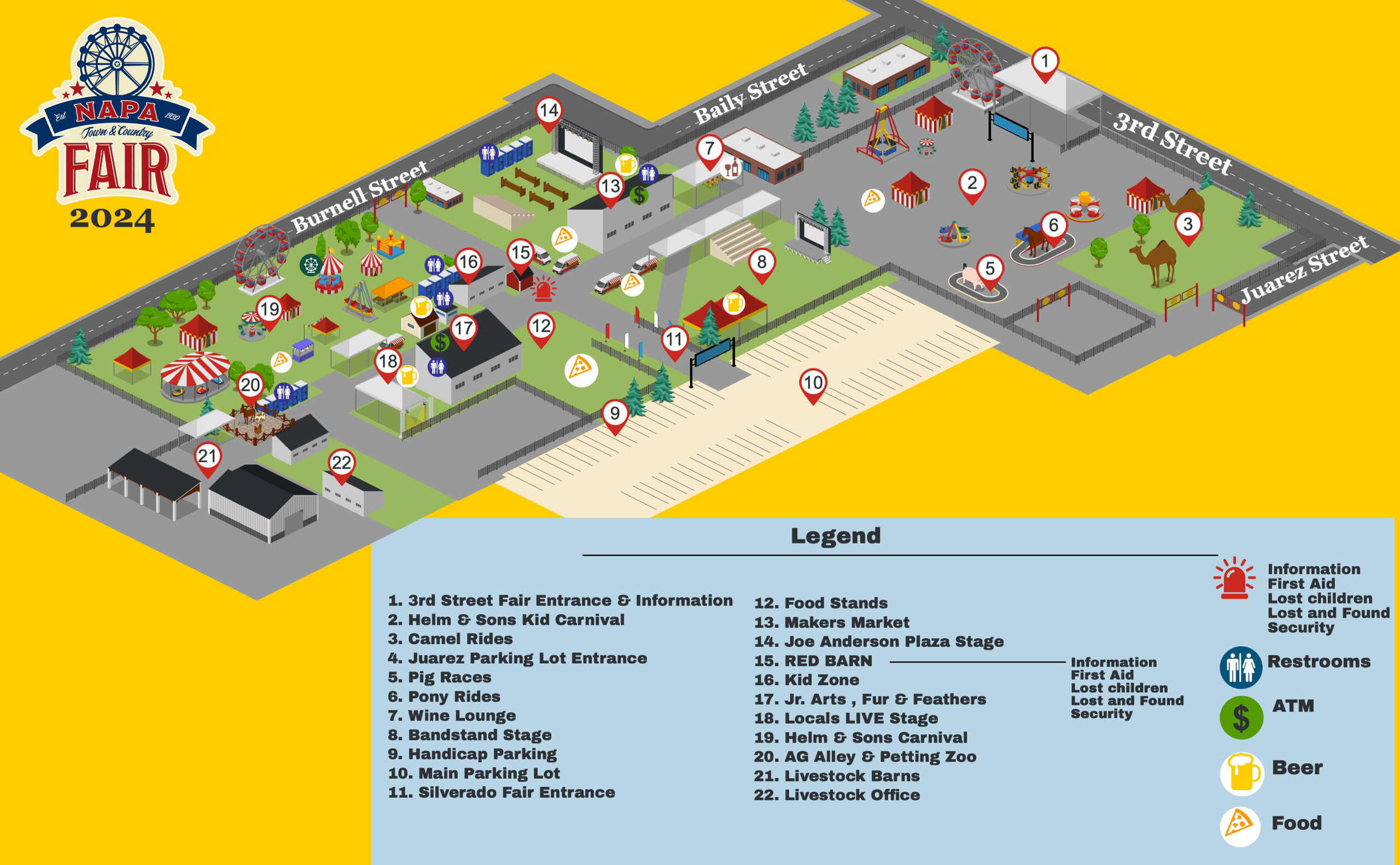 Napa Expo575 Third Street
Napa, CA 94559
(707) 253-4900
© Napa Valley Exposition